Monday, October 11th, 2010
October News
"Where You Wanna Go" hits Radio
Listen for "Where You Wanna Go" at theses fine stations:
Red Wanting Blue is featured in iHeartRadio's Artist To Watch program! Click here to listen:

96.5 The Beach KLTG
361.882.5483
Corpus Christi, TX
107.8 Mix FM KVLY
888.691.1079
McAllen, TX
99.1 Star FM WAHR
256.534.9900
Huntsville, AL
95.1 FM WAYV
609.484.WAYV or 609.370.WAYV
Atlantic City, NJ
106.3 FM WCDA
859.280.1063
Lexington, KY

more to come…
RWB back at The Newport Music Hall
Friday October 15th, 2010 we will return to the Newport Music Hall in Columbus, OH. Get tickets at all Ticketmaster locations.
RWB Online Store News
Shirt/Hoodie of the Month
Our unisex Finger In The Air Hoodie is our shirt/hoodie of the month through October. The design is now printed on an American Apparel flex fleece hoodie . Available in S – 2X.
Buy here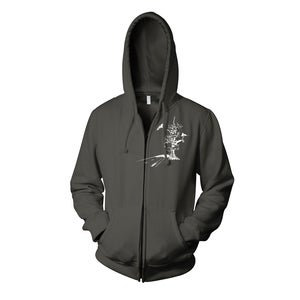 Save 10% on all orders with coupon code: NEWS2010
Free Button with every "These Magnificent Miles" orders
Every order of "These Magnificent Miles" CD or Vinyl ordered through the RWB Online store ships with a free square TMM button and signed poster. Hurry quantites are limited to first 50 orders.
Free Shipping on All Orders Over $30
See Ya Soon!
Red Wanting Blue
Tour Dates
DATE

VENUE

CITY

10/15/2010
Newport Music Hall
Columbus, OH
Info
10/16/2010
Empty Glass
Charleston, WV
Info
10/22/2010
Barley House
Akron, OH
Info
10/28/2010
Howards
Bowling Green, OH
Info
10/29/2010
Ballydoyle Pub Bloomingdale
Bloomingdale, IL
Info
11/5/2010
The Rathskeller
Indianapolis, IN
Info
11/6/2010
Kemps Upper Tap
Lexington, IL
Info
11/11/2010
Club Cafe
Pittsburgh, PA
Info
11/18/2010
The Saint
Asbury Park, NJ
Info
11/19/2010
The Loft
Cambridge, MA
Info
11/20/2010
Living Room at Tommy Doyles
Hyannis, MA
Info
11/24/2010
JB's
Kent, OH
Info
11/26/2010
Nino's
Findlay, OH
Info
11/27/2010
House of Blues Cleveland
Cleveland, OH
Info
12/1/2010
Mother's Pub
Ames, IA
Info
12/2/2010
The Washington
Burlington, IA
Info
12/3/2010
Ballydoyle Pub
Downers Grove, IL
Info
12/4/2010
Ballydoyle Irish Pub Aurora
Aurora, IL
Info
12/11/2010
Paninis Bar and Grill
Canton, OH
Info
12/16/2010
Cunninghams Journal
Kearney, NE
Info
12/17/2010
Cunninghams Journal
Kearney, NE
Info
12/18/2010
Cunninghams Journal
Kearney, NE
Info
*showtimes subject to change…contact venue for more info.
Check redwantingblue.com for more dates!