Monday, September 13th, 2010
View our first official video for "Where You Wanna Go"
More Video here:
Red Wanting Blue TV
RWB on WGN
We performed on national TV this past week on WGN. Checkout the performance here: http://www.wgntv.com/news/middaynews/
RWB Online Store News
Shirt of the Month
Our unisex RWB Red Ryder Shirt is on sale through September for $19. The Red Ryder design is now printed on a soft eco heather Alternative Apparel shirt. Available in XXS – 2X.
Buy here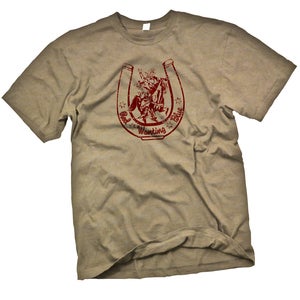 Free Button with every "These Magnificent Miles" orders
Every order of "These Magnificent Miles" CD or Vinyl ordered through the RWB Online store ships with a free square TMM button and signed poster. Hurry quantites are limited to first 50 orders.
Free Shipping on All Orders Over $30
See Ya Soon!
Red Wanting Blue
Tour Dates
DATE

VENUE

CITY

9/17/2010
JB's
Kent, OH
Info
9/21/2010
Mercury Lounge
New York, NY
Info
9/24/2010
Barley House United Way Benefit
Cleveland, OH
Info
9/25/2010
Nino's
Findlay, OH
Info
10/1/2010
Cedars
Youngstown, OH
Info
10/2/2010
Frankie's
Toledo, OH
Info
10/5/2010
Upfront and Company
Marquette, MI
Info
10/6/2010
Upfront and Company
Marquette, MI
Info
10/7/2010
Ribco
Rock Island, IL
Info
10/9/2010
Britton Tavern
Noblesville, IN
Info
10/15/2010
Newport Music Hall
Columbus, OH
Info
10/16/2010
Empty Glass
Charleston, WV
Info
10/22/2010
Barley House
Akron, OH
Info
10/28/2010
Howards
Bowling Green, OH
Info
10/29/2010
Ballydoyle Pub Bloomingdale
Bloomingdale, IL
Info
11/5/2010
The Rathskeller
Indianapolis, IN
Info
11/6/2010
Kemps Upper Tap
Lexington, IL
Info
11/11/2010
Club Cafe
Pittsburgh, PA
Info
11/18/2010
The Saint
Asbury Park, NJ
Info
11/19/2010
The Loft
Cambridge, MA
Info
11/20/2010
Living Room at Tommy Doyles
Hyannis, MA
Info
11/27/2010
House of Blues Cleveland
Cleveland, OH
Info
12/1/2010
Mother's Pub
Ames, IA
Info
12/2/2010
The Washington
Burlington, IA
Info
12/3/2010
Ballydoyle Pub
Downers Grove, IL
Info
12/4/2010
Ballydoyle Irish Pub Aurora
Aurora, IL
Info
12/11/2010
Paninis Bar and Grill
Canton, OH
Info
12/16/2010
Cunninghams Journal
Kearney, NE
Info
12/17/2010
Cunninghams Journal
Kearney, NE
Info
12/18/2010
Cunninghams Journal
Kearney, NE
Info
*showtimes subject to change…contact venue for more info.
Check redwantingblue.com for more dates!