Friday, July 1st, 2011
Hello ladies and germs, RWB is back for the first tour journal of 2011. It's been an eventful 6 months. We battled old man winter, recorded a record and replaced the engine in our bus. We are going back to the second week of June at the beginning of our trip from Iowa and Nebraska to the East coast and back again.
Our first stop was in Ames, Iowa to play Mothers Pub and perform two songs on Insider Iowa. Check it! www.insideriowa.com/red_wanting_blue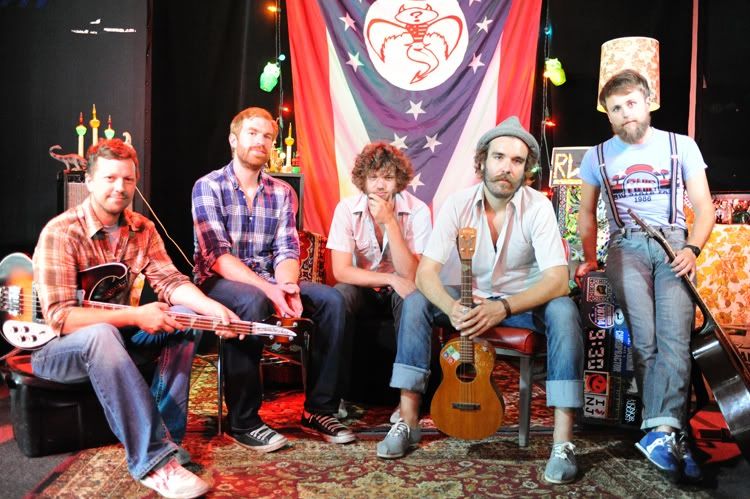 Well, it was bound to happen sooner or later….. RWB got a key to a city!!!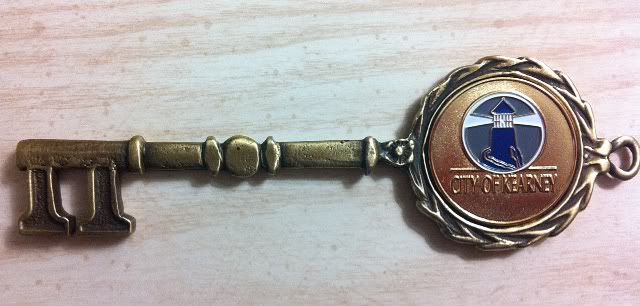 During our second night in Kearney, Nebraska mayor Stan Clouse presented us with the key to the city! We love you Kearney and we are so grateful for you making us feel at home while we are so far from home.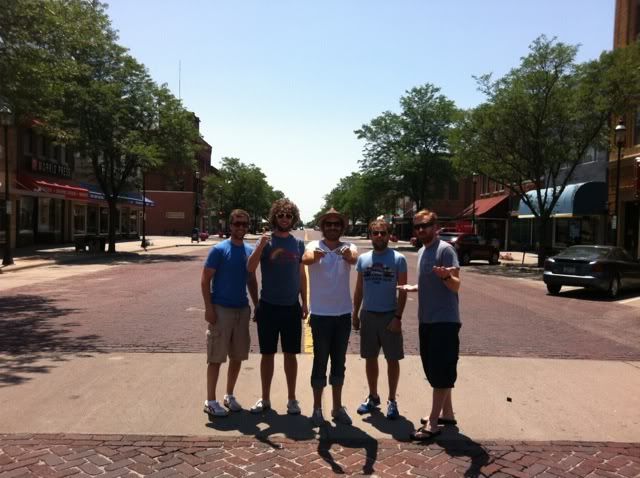 Scott was so excited he broke out into song and dance. Maybe just dance…..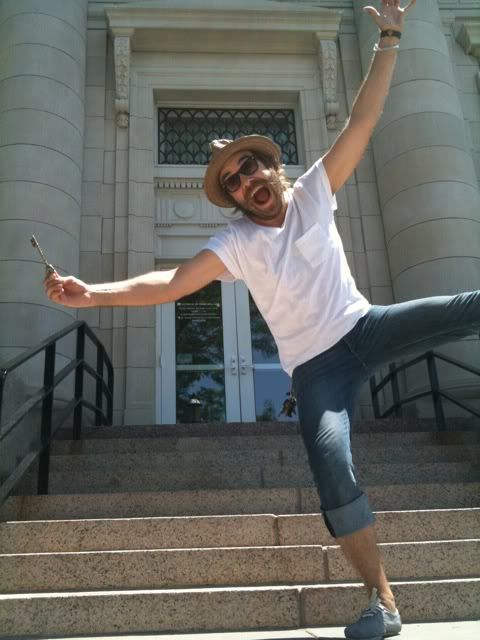 With the key to Kearney in hand, RWB was granted 3 wishes, which we spent all in Iowa.
Greg wished for his dream car, a purple Challenger.

Second wish granted was a shopping spree at the worlds largest truck stop on Iowa 80.
Dean got a new rig…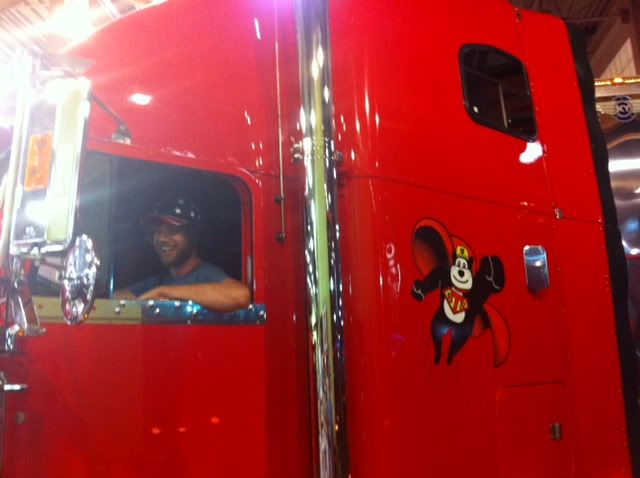 And Mark and Eric got some new duds.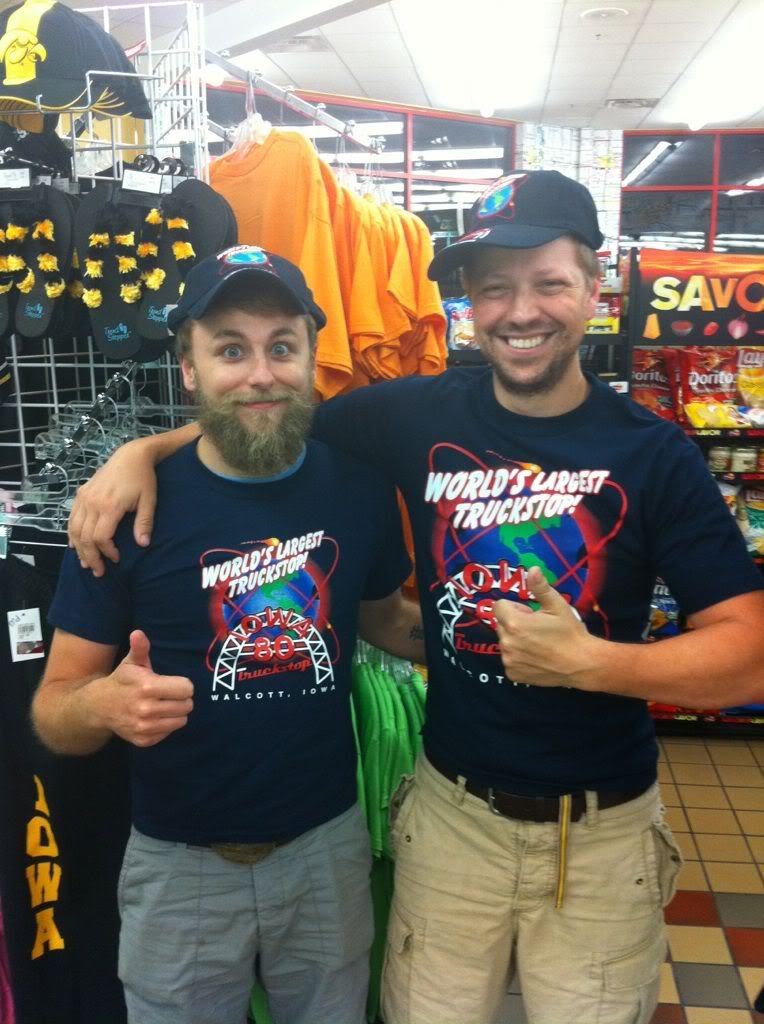 The third and final wish was granted to Scott and Dean for everlasting happiness.

While stopped for some shuteye next to a vast corn field, RWB was awoken by shouts of "Outlander!" and the presence of this man… We knew today was not going to be a good day….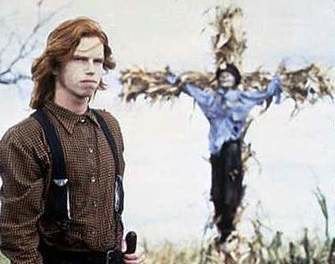 A few miles down the road….

After being towed to a local garage in Danville, Illinois we were told our bus needs a new engine. Worst news possible. While stranded Greg Rahm was awarded "sleep of the week".

BUT!! Never fear! Todd Loco came to our rescue!

With some serious "Rahm" power.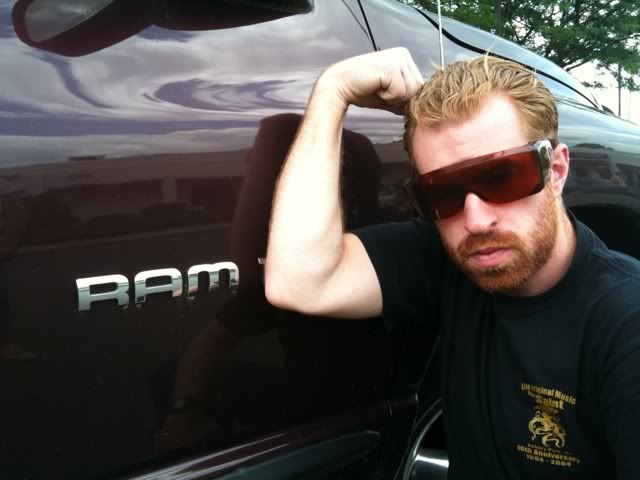 For the east coast run Todd and Dean had to put aside their cola differences for Team Loco to unite!!!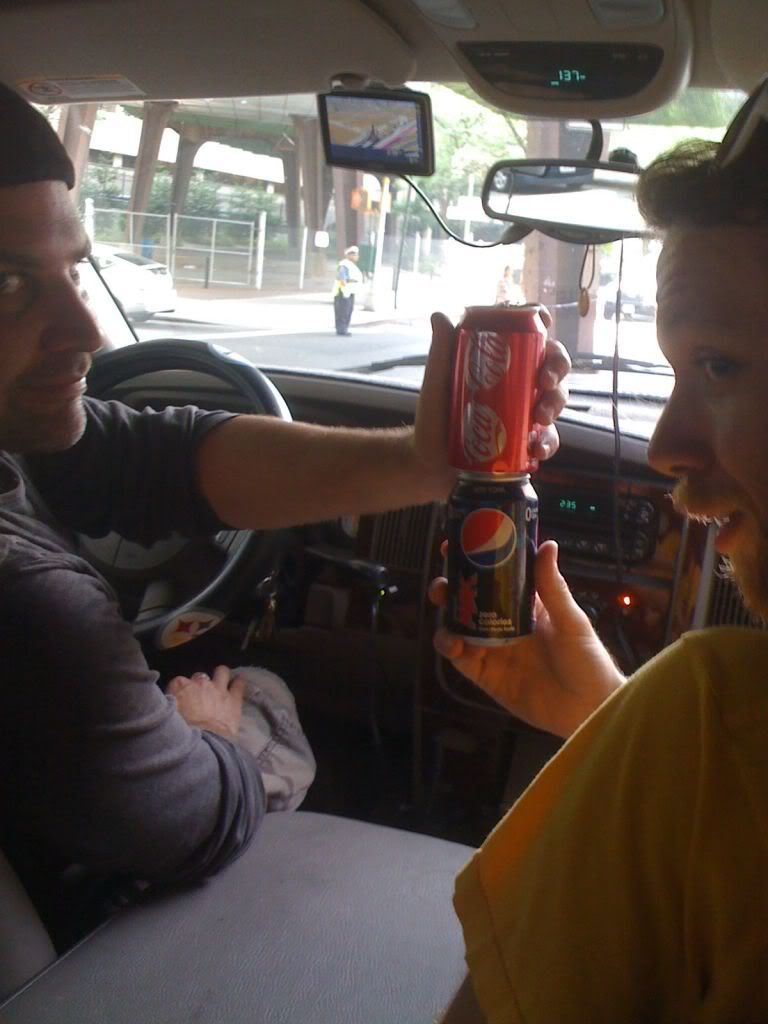 We made it to NYC just in time for Deans appearance on Jimmy Fallon. FYI, Mark Tarkle was Deans second guess….

While in Asbury Park, New Jersey some of us went to pay our respects to the "Big Man" Clarence Clemons.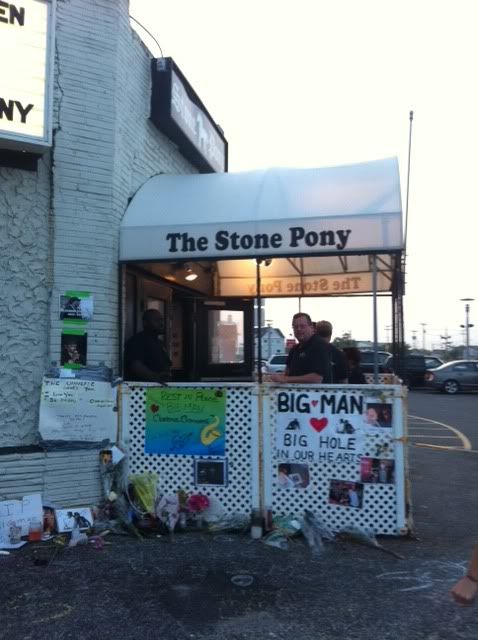 With our bus back in hand, we raced back to the midwest for a show in Taylorville, Illinois. It was a first for RWB in Taylorville, first time on the Back to the Future set, and first time eating a local delicacy the "Horseshoe".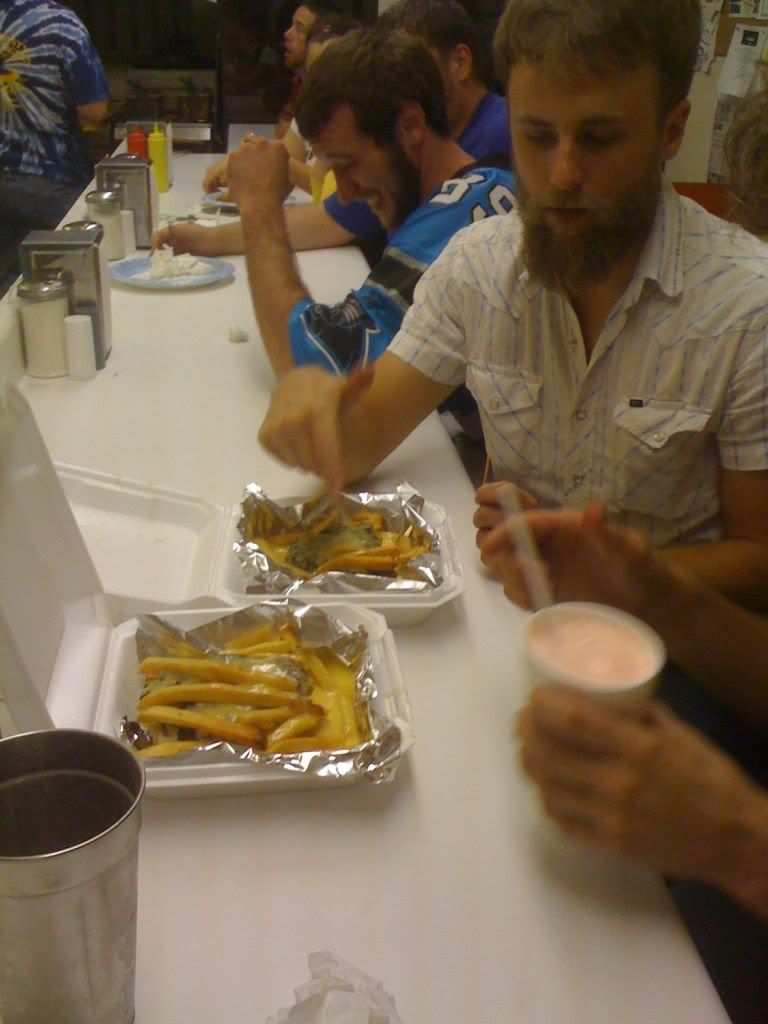 Next stop was in Traverse City, Michigan. Cherry capitol of the world! (fun fact: the cherry is Pac Mans favorite fruit)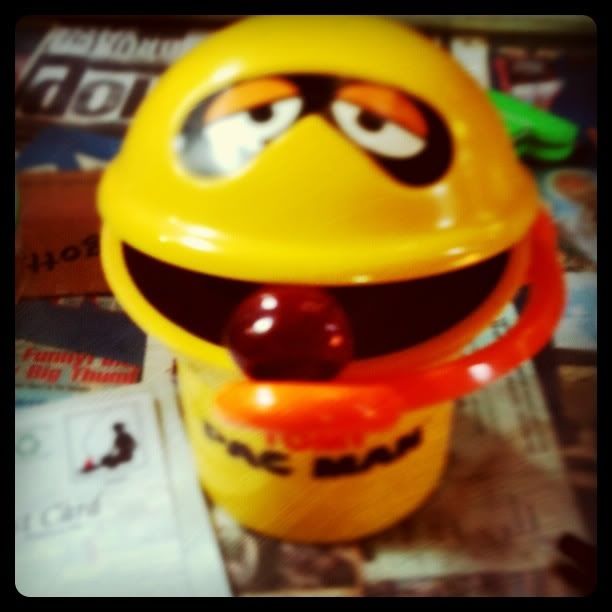 After our show in Traverse City we spent the following afternoon with our good friend and singer extraordinaire Levi Britton. To quote Kid Rock " We were trying different things, we were smoking funny things….It was summertime in Northern Michigan."

Here we are trying different things…
Dean
Levi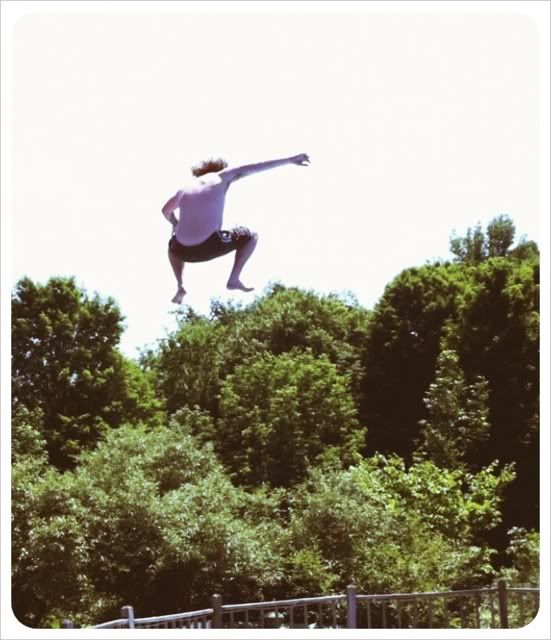 Eric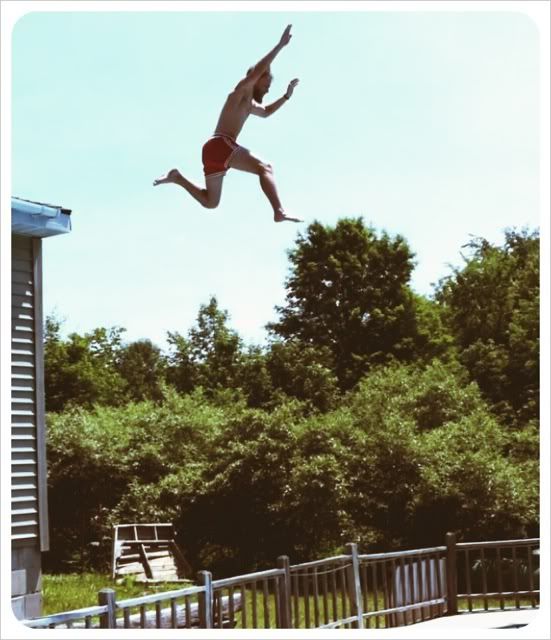 All's well that ends well. We lost a lot of sleep and had a lot of good times so far this summer. We'll be seeing you!
Posted by: redwantingblue
Categories: News Tags: News, tourjournal