Wednesday, May 5th, 2010
Hello everyone! We've logged a lot of miles in the last couple months. Here are some of the highlights from the 7,912 miles we've traveled this spring.
Indianapolis makes Marcus wanna drink giant glasses of beer.
Our return to Youngstown and the bands first show ever at Cedar's Lounge. Good times….
On our way to Texas we stopped in Memphis to visit the home and resting place of "The King" Elvis Presley.
Eric could not contain his excitement.
Scott was very excited as well but kept his composure.
Here we are in beautiful Austin Texas for South By South West, or "South By" as the locals call it. (note: you probably can't tell but Scott was edited into this picture)
First order of business, sign our record deal with Fanatic Records!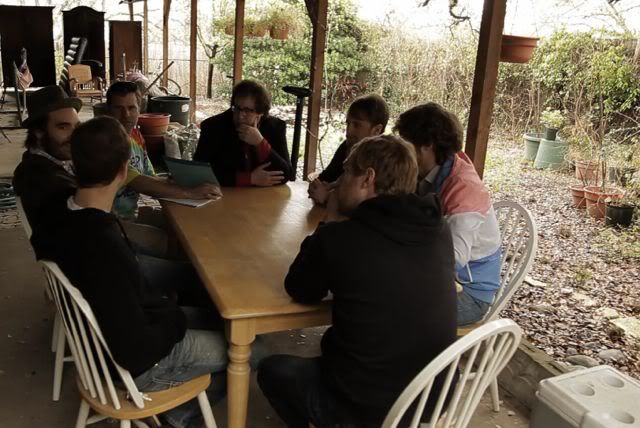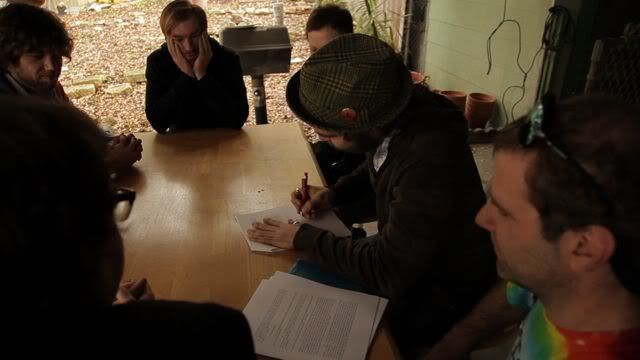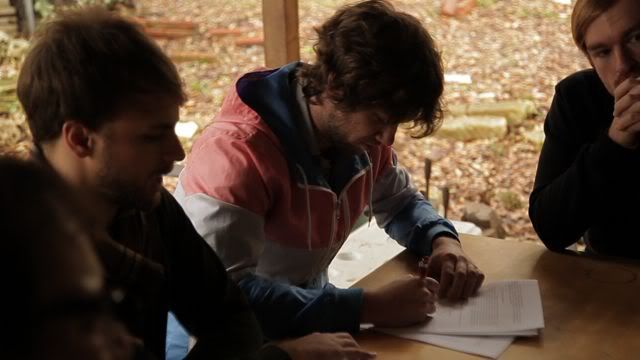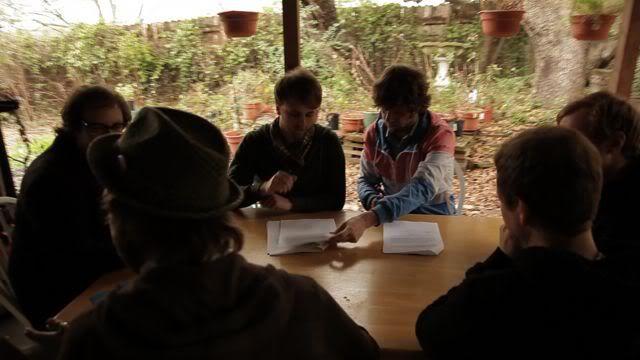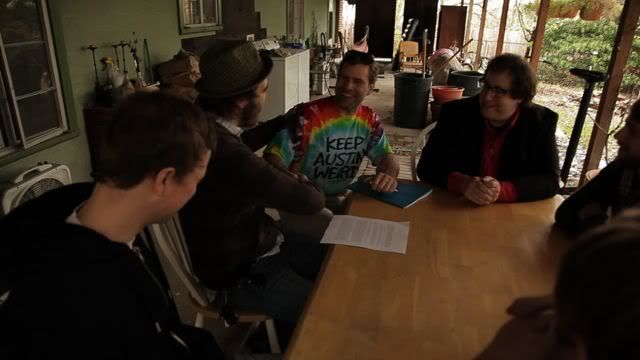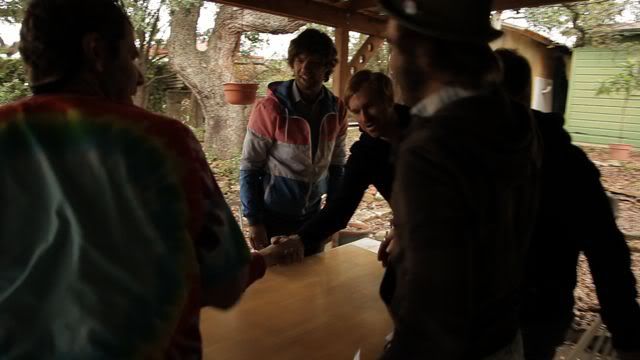 Moving along to the madness of "South By"
On our way to St Louis we stopped in Big Cabin Oklahoma, the home of Standing Brave.
St. Louis Arch.
BFF's
Dean, Greg and the mighty Mississippi.
Children's Museum in Marquette Michigan. Good times…
Our favorite Yoopers the Chantey Men.
Some times there's no time for showers. Here is Marcus improvising by bathing in the bathroom at the Loft in Cambridge Massachusetts.
Fanatic Record's Art Farm studio in the Catskills of upstate New York. Breath taking….
Greg Rahm at the helm.
While at Art Farm the Easter Chickie came for a visit.
Thanks for tuning into another edition RWB's Tour Journal. All of us are very thrilled to be a part of the Fanatic family and excited to see what awaits us further down the road. We look forward to seeing all of you this summer!
RWB

Posted by: redwantingblue
Categories: Tour Journal, Tour Journal 2010